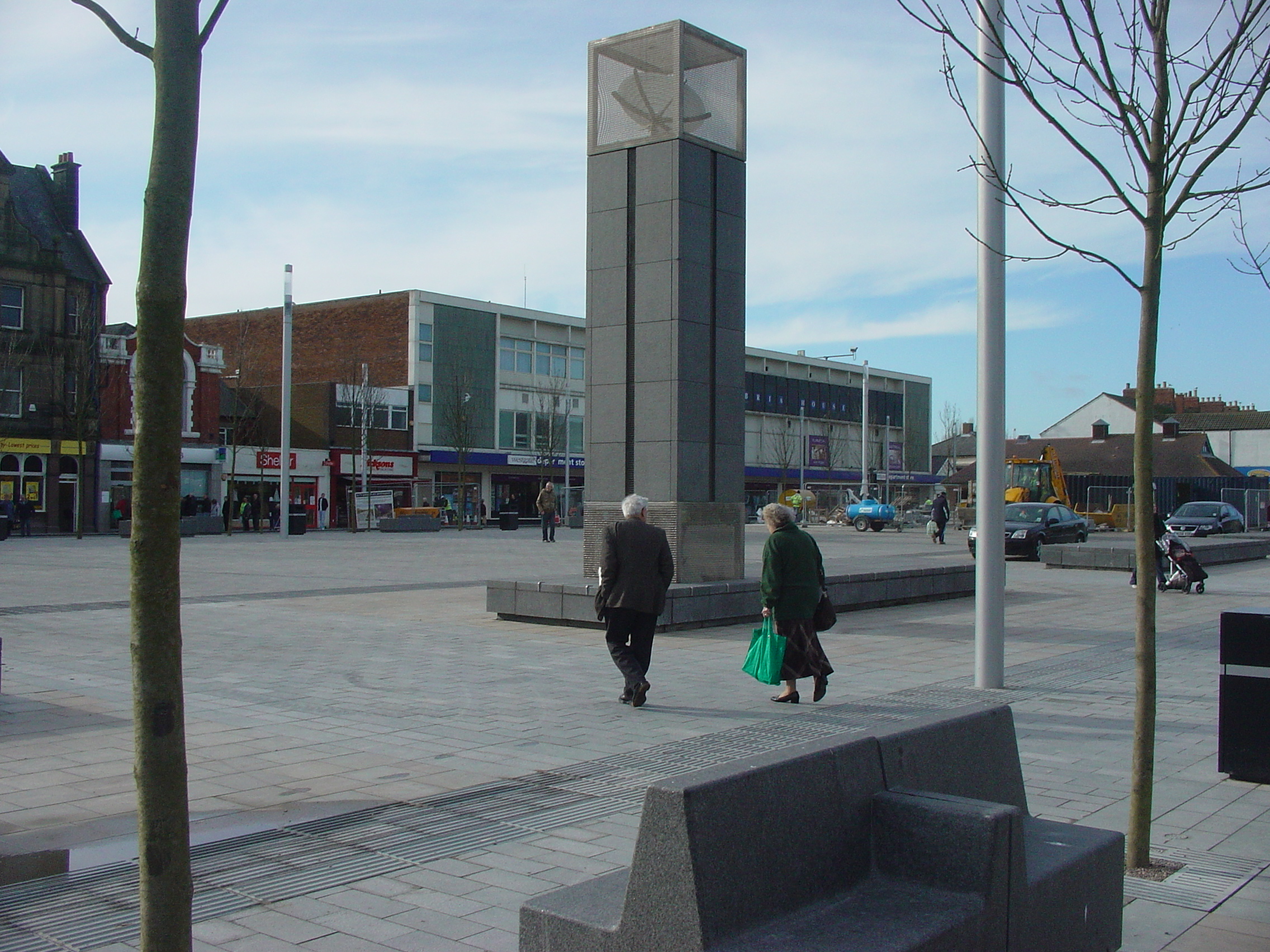 Hyperscope emerges from one of the solid granite plinths as a 7.5metre structure with a dramatic changing light 'pipe' at its core. It has taken its primary functional source from a child like cardboard periscope device; the Hyperscope. It is the perfect tool to put across my concept of negotiating the transition from below to above ground. I used this simple but effective method to convey the vision of Blyth town centre by associating the subterranean with the past and the surface and verticality of Hyperscope with the future. It also references the fact that a full length J Class submarine, a fleet of which were located in the harbour, would fit precisely within the Market Square,
photography Adam Lawrenson
The colour changing light element of the piece plays with the theme of beginning underground and moving the light from the sculpture's bottom lens to the top lens. I wanted the artwork to appear as if it's breaking through the surface of the Market Square. The 'Fresnel' style lenses that are housed within the top and bottom sections refer to the nearby lighthouse or 'Highlight' and are used for focussing the beam of light.