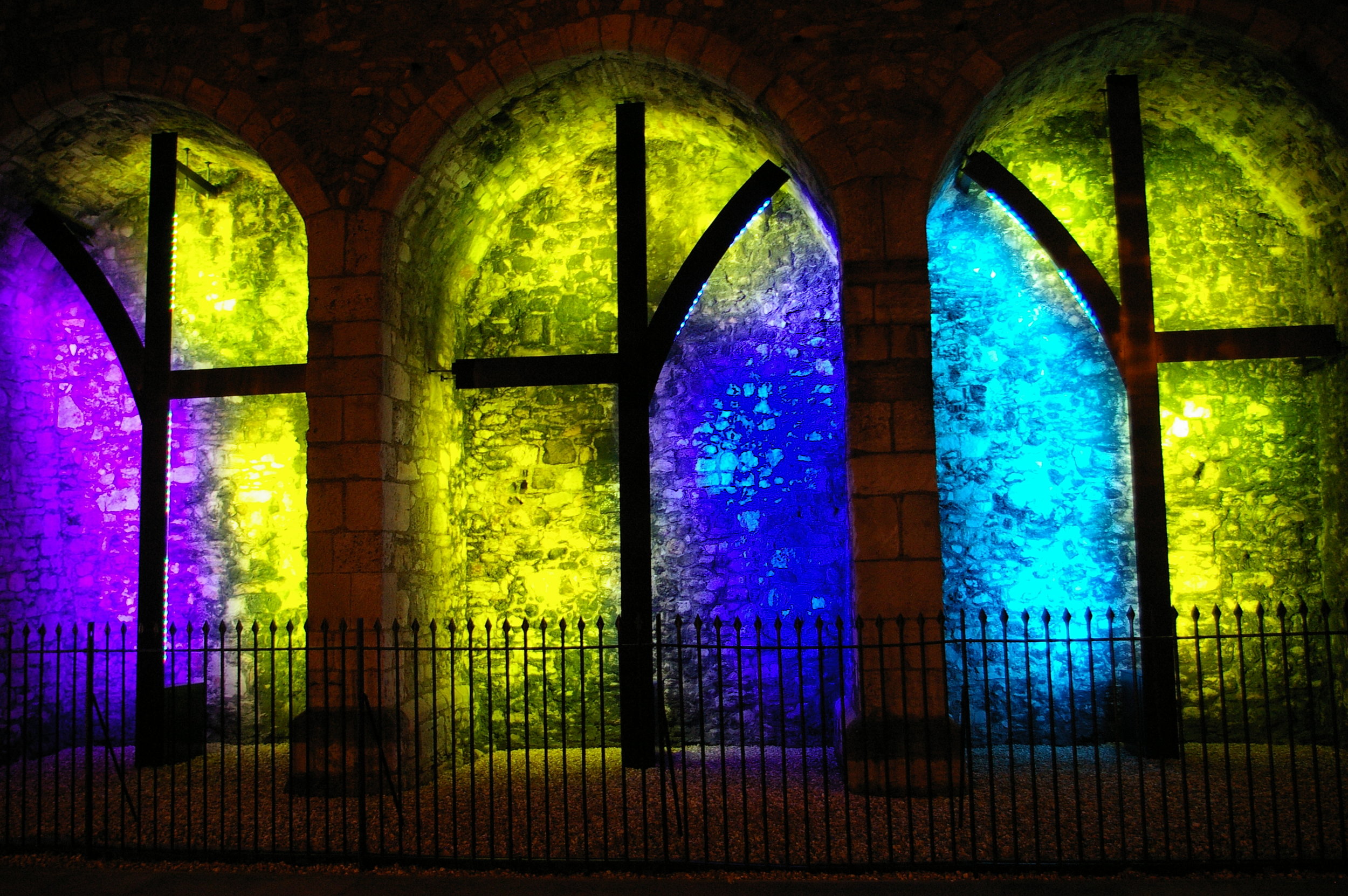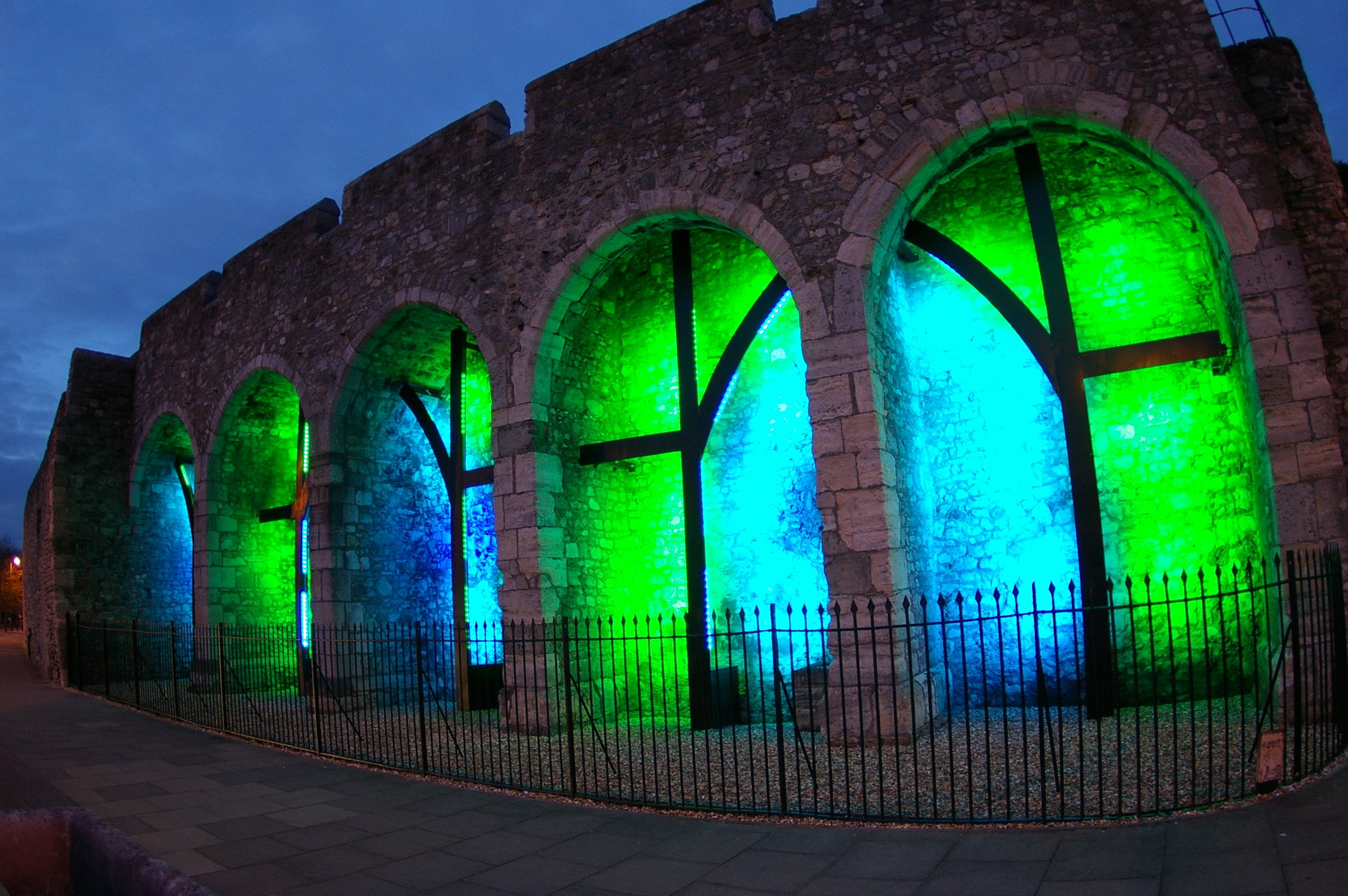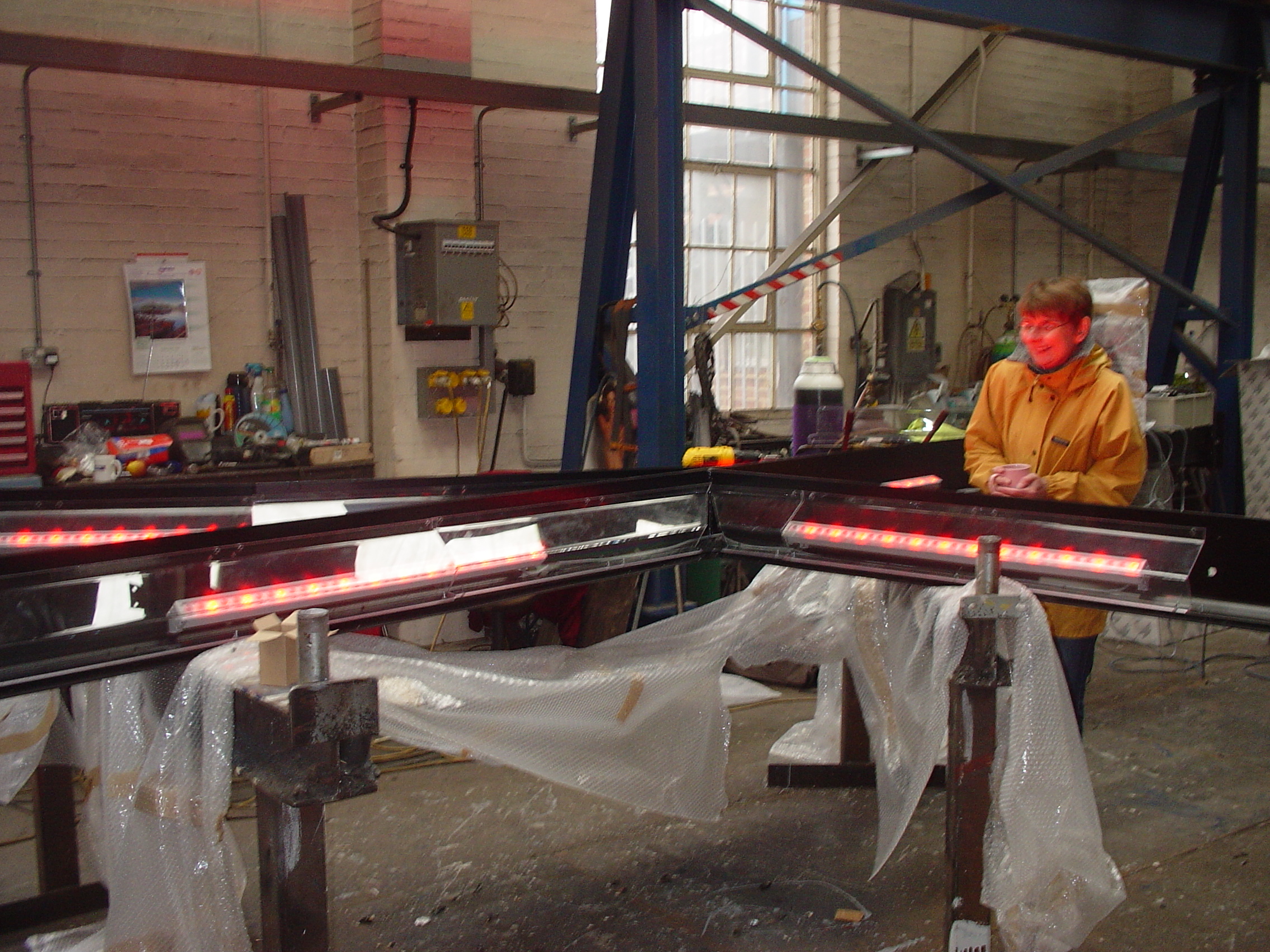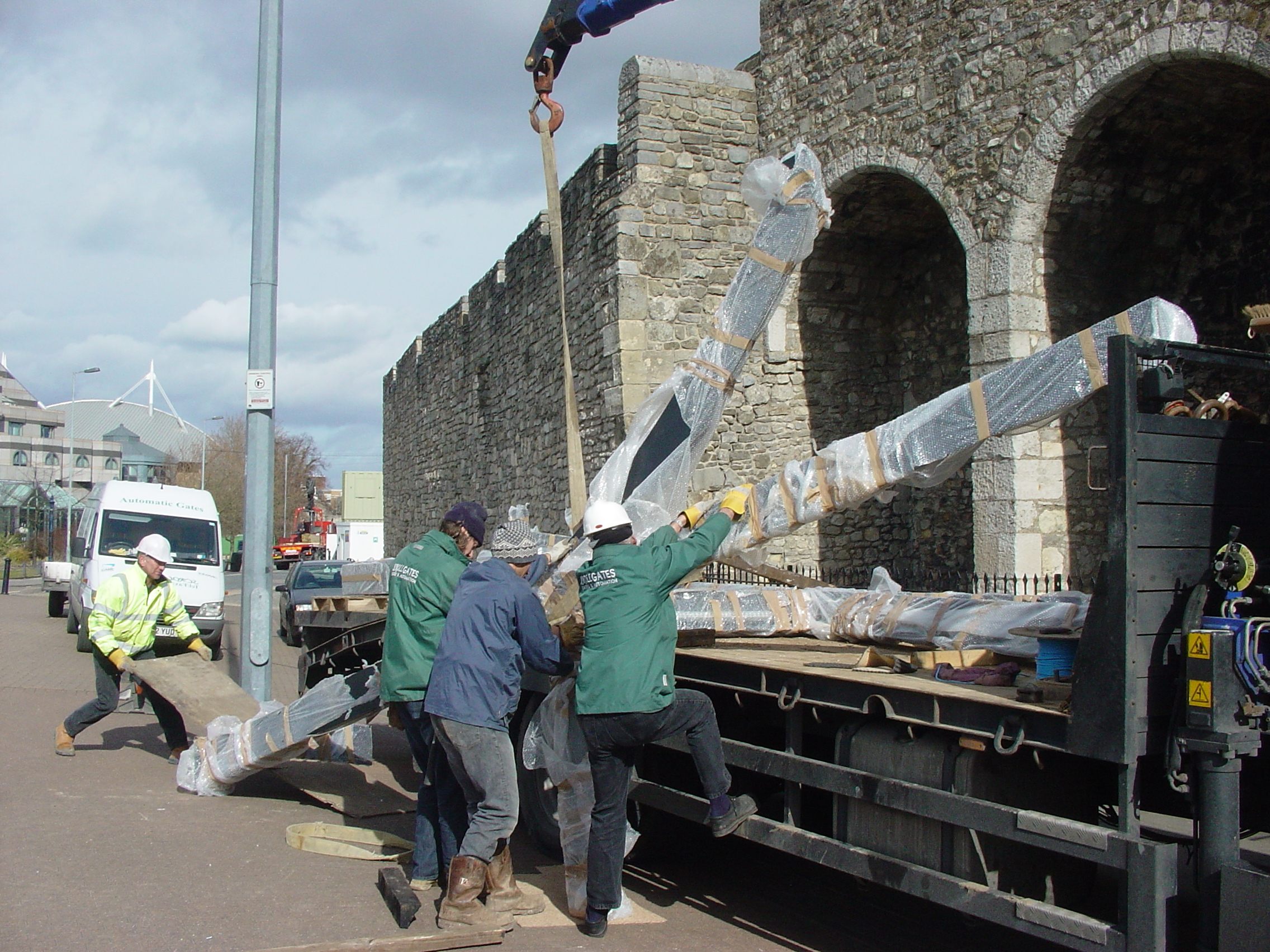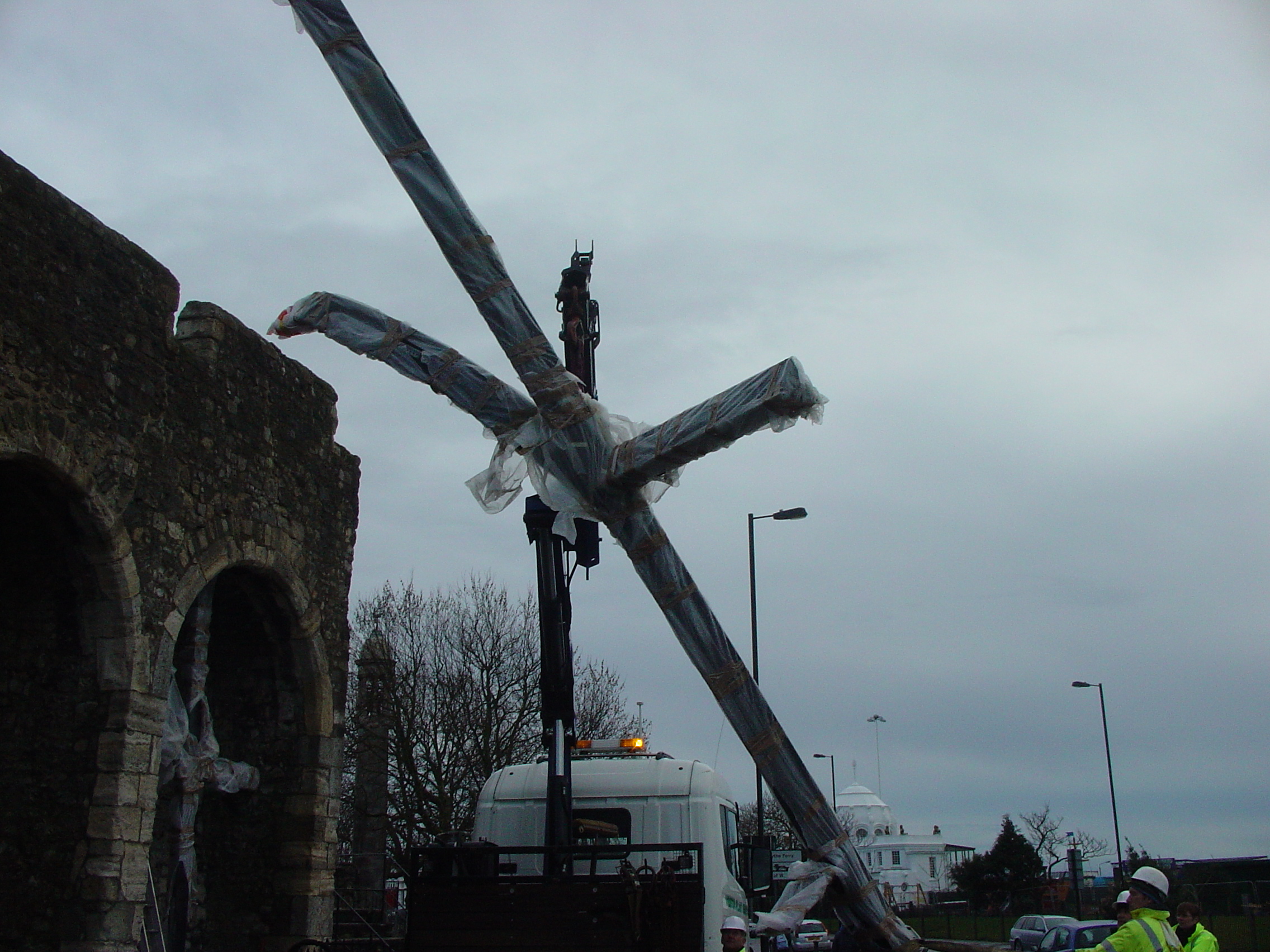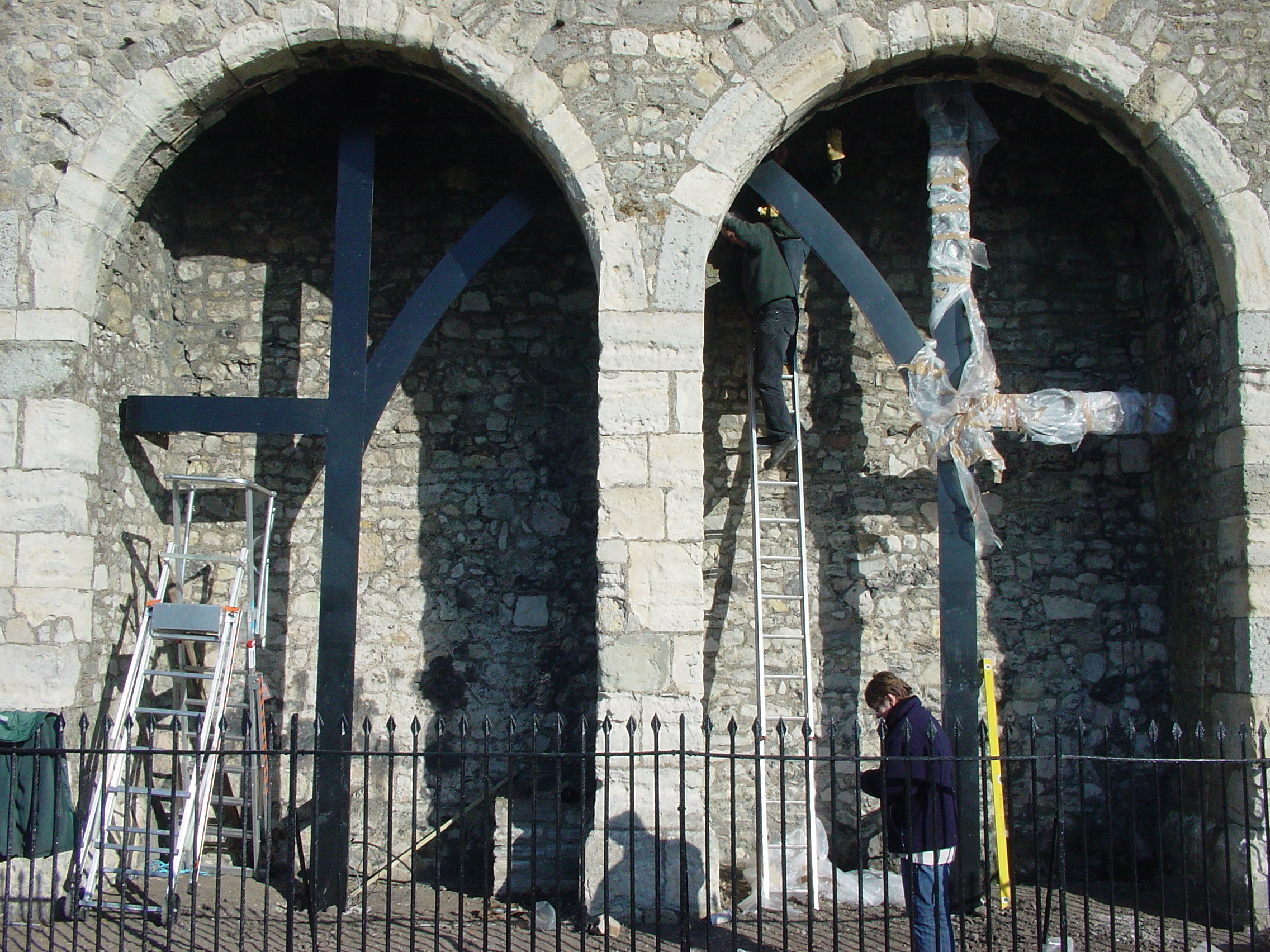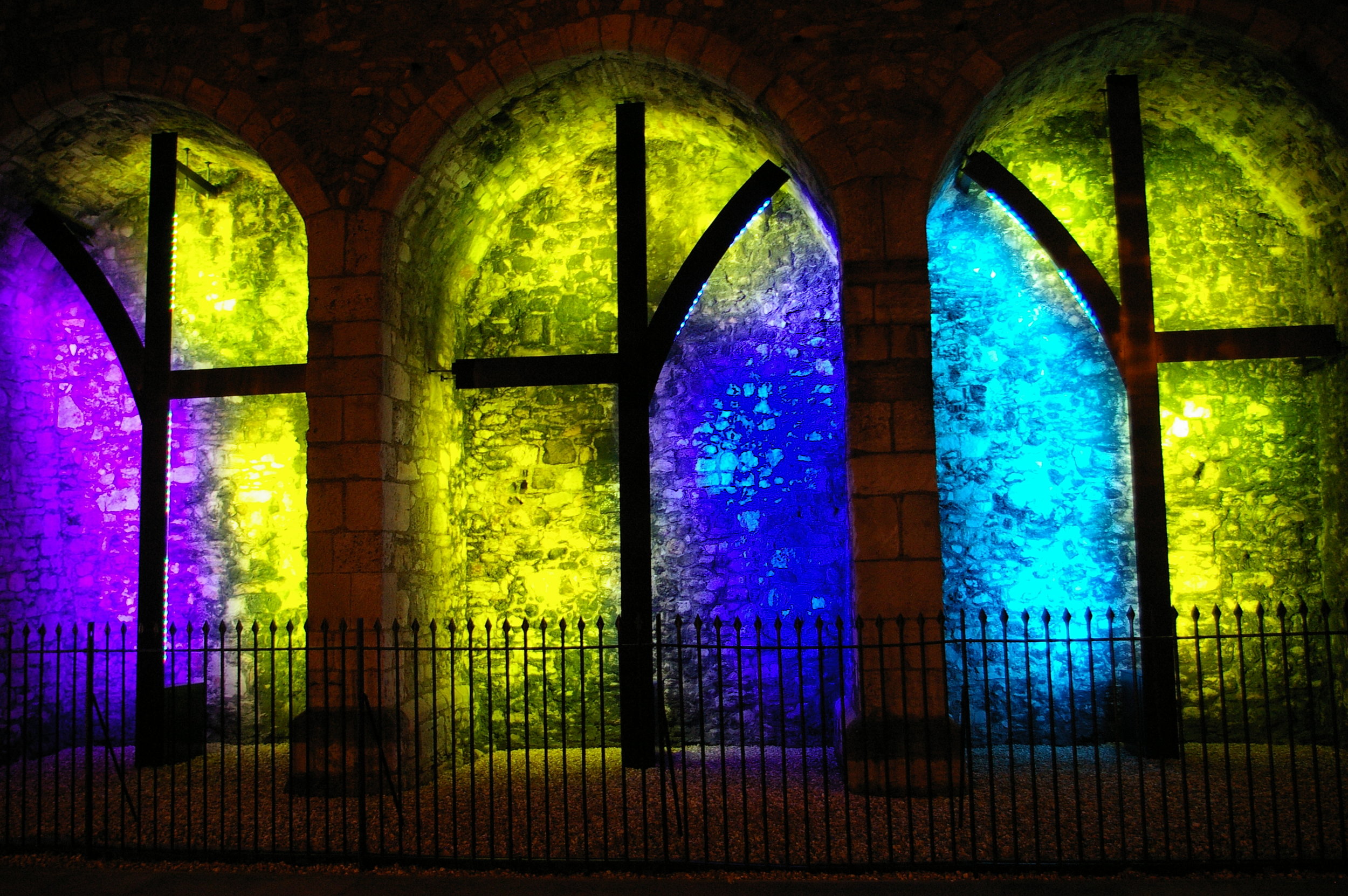 Halation is an example of intense collaborative working in a sensitive site. As the pilot for the Old Town Strategy it was critical that this temporary feature send a clear message of intent; that contemporary artworks can sit happily within the context of a historic monument. The local community was hugely influential in approving the scheme at very short notice. Close working was also necessary with the local Archaeological Officer and English Heritage to ensure the status of the monument was not compromised by the Artwork. I employed Arup Engineering to assist in the project, both structurally and environmentally. Again previously used local fabricators were appointed to build and install the scheme.
photography Jerry Gilbert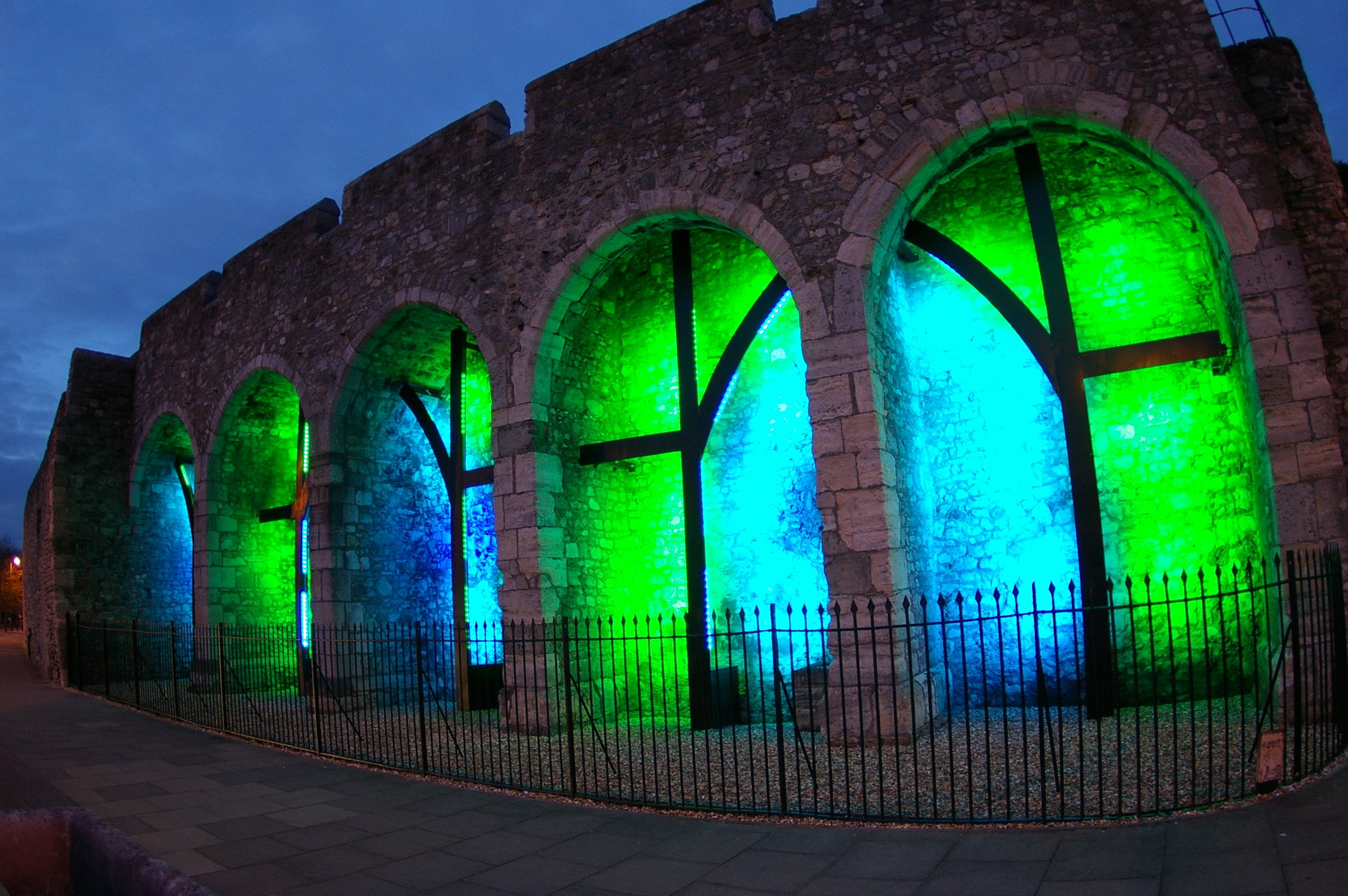 The structural arms of the piece reflect the timber frame houses that are adjacent to the site, but also enable the steelwork housing the lights to be "braced" within the stonework without mechanical fixings. My strength as an Artist is in bringing these various parties together to create stimulating and engaging works of Art. The entire project was achieved within a four month timescale to capitalise on an unexpected end of year spend becoming available. Initially intended as a temporary pilot project the work remains in place after eight years having proved immensely popular both with the Council and the public.