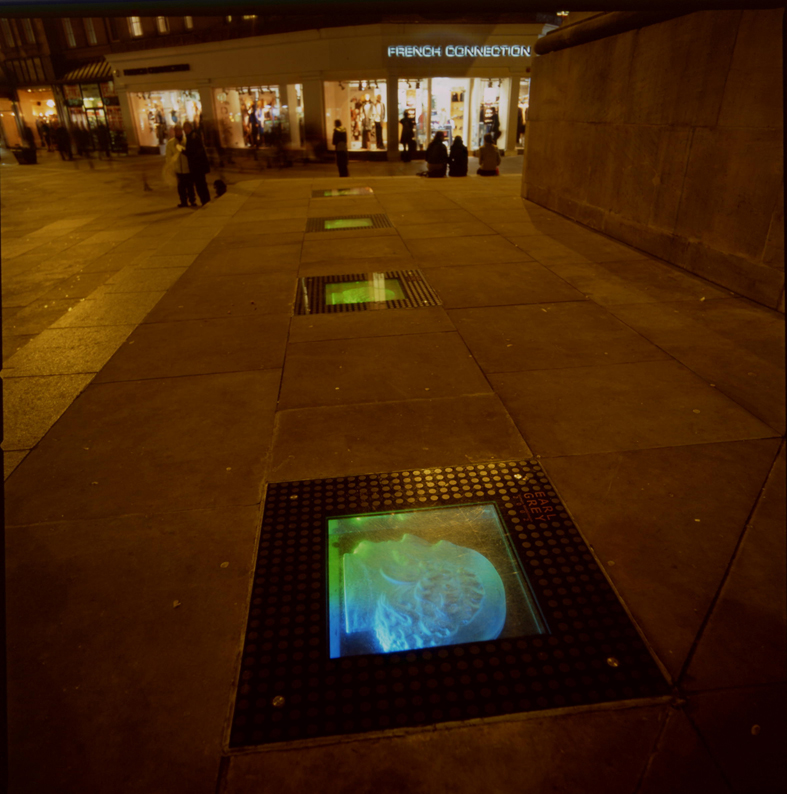 Earl Grey was famous both for being Prime Minister and importing the tea bearing his name. However, Grey's Monument in Newcastle City Centre had begun to lose the connection and certainly few people knew what he looked like. Given the opportunity create a lighting project for the structure I was struck by an anecdote recounting how the statues head was knocked off by lighting in 1942. It rolled into a shop who promptly put it in the window with as sign saying "Everybody is falling for our prices!"
The idea of representing this became the central element in the proposal.
Whilst the statue was being cleaned during the refurbishment the head was scanned digitally in 3D and the data used to create four machined acrylic blocks with negative spaces representing the heads. These were set in the plinth of the structure and lit with LED linear fittings.
photography Graeme Peacock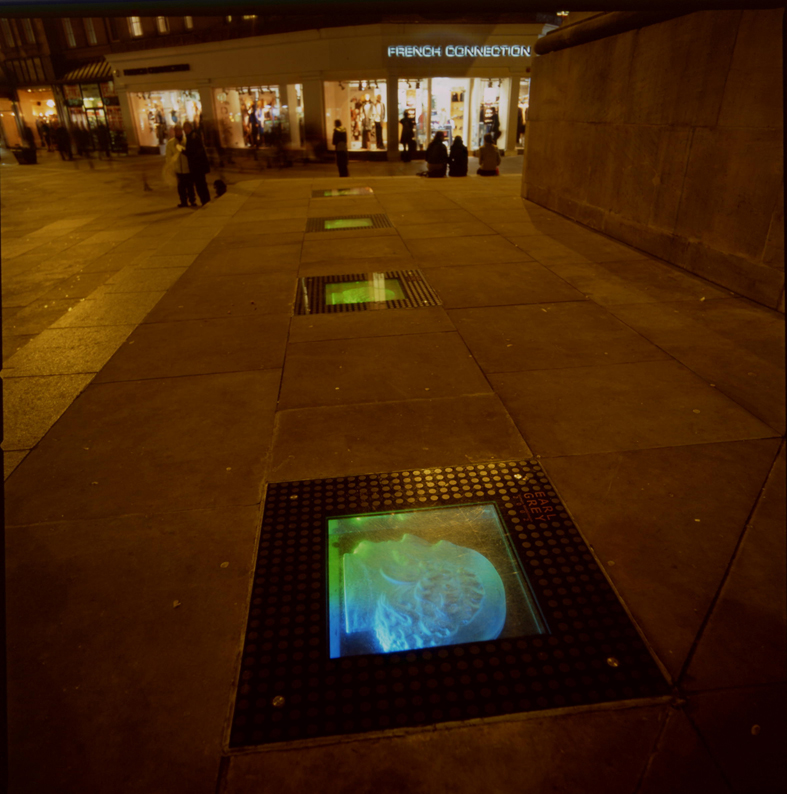 photography Andrew Heptinstall